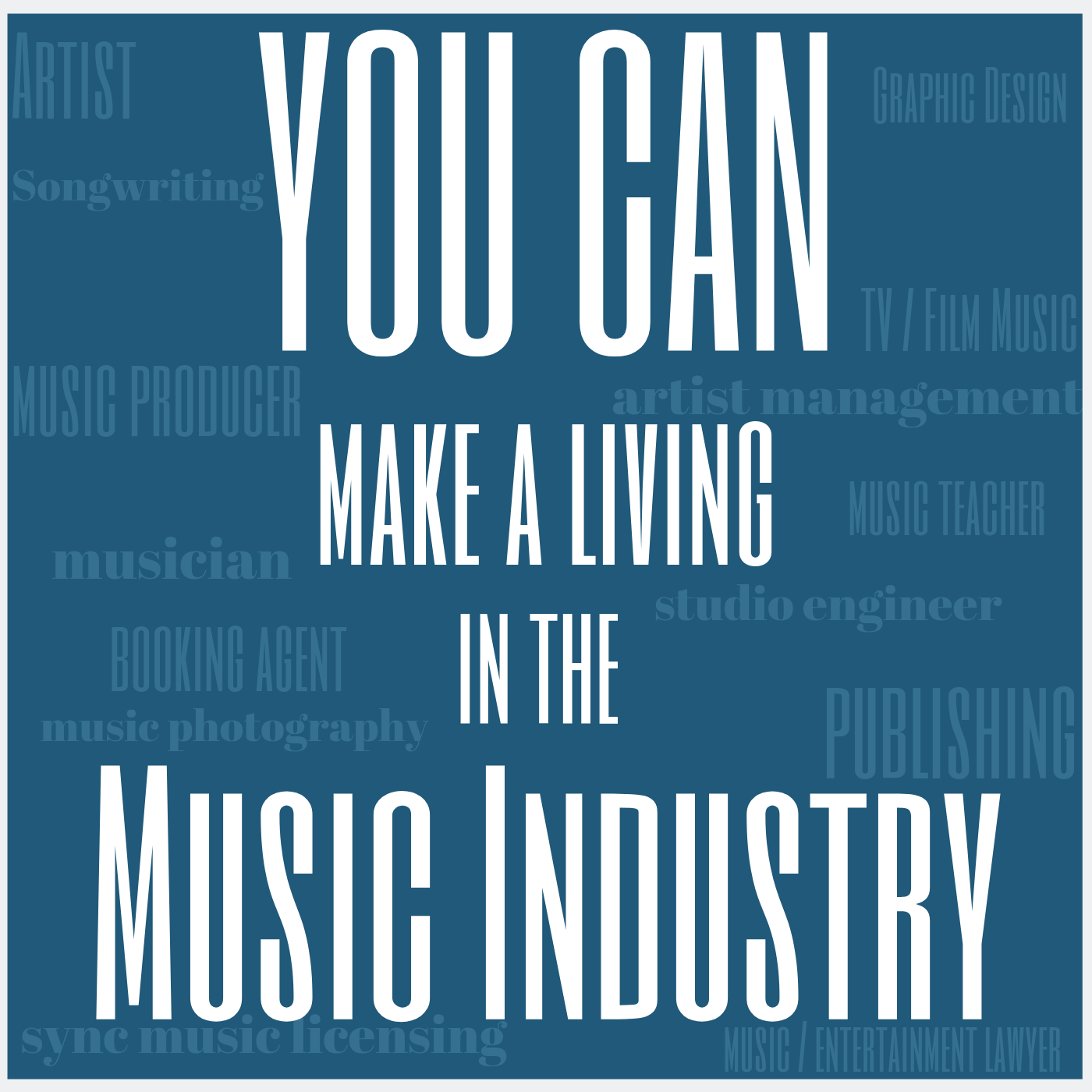 Season 5 – Episode 9: Julie Klinger of The Christian Festival Association – How To Work Your Way Up In A Festival
–
YOU CAN Make a Living In The Music Industry Podcast
This week I'm talking with Julie Klinger who is the executive director of the Christian Festival Association. Julie oversees 25 festivals around the country. We are discussing what the CFA does, the importance of volunteers to make music festivals of any genre successful, how to start your own local festival and what artists who want to perform at music festivals need to do to make sure they are invited back. Sponsors: Edenbrooke Productions – We offer consulting services and are offering listeners a 1-hour introductory special. To request more info on consulting services, email Marty at
contact@johnmartinkeith.com
.  In this episode we discuss: *Honoring volunteers. *Volunteers make festivals happen. *What an executive director does for a festival association. *Maintain and support the efforts of all the festivals. *Putting showcases together to listen to new talent for the festivals. *Networking and education. *Working with national sponsors to bring into different festivals. *Every festival needs to engage in the community. *Getting the local community involved to make your festival successful. *Festivals should find partners to have mission trips through the year or local shows to keep people engaged and serving. *How to get involved working as a volunteer at a festival. *How to work your way up in a festival. *How artists and speakers get booked at festivals. *Have a servant heart. *Give a festival 3 years to even get noticed. *How to start a local festival. *As an artist, don't ignore your promoter.  *Engage with the festival fans and promote the festival to your fans. *Bad attitude artists usually won't get invited back. *Honor who has brought you there. *www.christianfestivalassociation.com BIO: Julie began her career in Christian music as a volunteer for a small start-up free festival called LifeLight in Sioux Falls, SD.  While volunteering, she worked full-time as an adoption social worker receiving her Master's Degree in Social Work in 2005.  She then became the Adoption Program and Grants Director.  Over her nine years as a volunteer, the festival grew from a small one-day festival on a church lawn to the largest free outdoor Christian Music Festival in the nation.  Julie left her career in social work in 2007 and joined the LifeLight staff full-time as the Festival Director.  Eventually, Julie was promoted to the Vice President of Events and Operations at LifeLight.   During her time at LifeLight she became an at-large board member for the Christian Festival Association (CFA) and eventually became the Vice President of the CFA Board. After leaving LifeLight in 2016, Julie returned to nonprofit management work.  Julie was offered and accepted the position as Executive Director of the CFA in January of 2019, while also continuing her nonprofit work.  Julie started her own consulting firm, The Tricycle Group, in August of 2021 and currently works full-time for various organizations helping them accelerate their momentum in the areas of program development, grant management and strategic planning.  Julie's vision for the CFA is to see the love of God spread across the country and globe through Christian music festivals and to inspire festival attendees to get involved in serving others in their communities. The Christian Festival Association was formed in 2006 and is comprised of North America's largest Christian music festivals united by a common goal: to bring glory to God.  We meet regularly via conference calls and at an annual meeting in Nashville to discuss matters such as talent development, spiritual content, event production and marketing, national sponsorship acquisition and much more. The mission of the Christian Festival Association is to promote positive communication and synergies between the nation's top Christian festivals. Our goal is to see these member organizations grow both spiritually and fiscally so that more lives can be changed for glory of God. Our vision is to provide and facilitate an open communications environment to link Christian festival organizers together for: encouragement, shared information and resources, and addressing common business circumstances and goals, all for the purpose of increasing the success and professionalism of participating festivals so that the Gospel of Jesus Christ may be advanced and glory brought to Jesus Christ, our Lord.
Sponsors: Edenbrooke Productions – We offer consulting services and are offering listeners a 1-hour introductory special. To request more info on consulting services, email Marty at contact@johnmartinkeith.com.
This week I'm talking with my friend Tony Wood who is one of the most successful songwriters in music, period. He currently has 34 #1 songs across multiple genres and over 900 songs recorded by various artists like: Michael W. Smith, Zach Williams, Reba McEntire, for KING & COUNTRY, Oak Ridge Boys, Ricky Skaggs, Scott Krippayne and Bill Gaither and so many more. We are discussing how to know if you are ready to approach a publisher about a songwriting deal, writing with people who are better than you and the importance of the radio single vs. full albums in today's market.
In this episode we talk about:
*The hardest meeting to get with a publisher is the second meeting, not the first.
*How to know if you're ready to approach a publisher.
*Working temp jobs while building your career.
*There's no guarantee of sustaining success once you have it.
*Do it for the love of it.
*The single is everything now.
*You need to find a relationship with an artist to write with.
*Aspire to write with people ahead of you.
*Write songs that can become your calling card.
*Getting through the terror.
*Finding ways to connect.
*It's never been a level playing field.
*Be mindful of the marketplace when writing.
*Work on your theology.
BIO:
Tony Wood is a staff writer for CURB/Word Music in Nashville, TN. He has won multiple Dove Awards over his career. Currently, Tony has written 34 #1 songs and has over 900 songs recorded by artists across multiple genres like: Michael W. Smith, Zach Williams, Reba McEntire, for KING & COUNTRY, Steven Curtis Chapman, CAIN, PASSION, Oak Ridge Boys, Ricky Skaggs, Scott Krippayne, Jessica Simpson, Bill Gaither and many more.